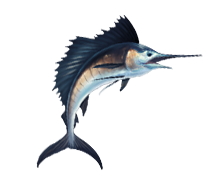 Sailfish live in colder areas of the seas. They are predominantly blue to gray in color and have a characteristic dorsal fin known as a sail, which often stretches the entire length of the back.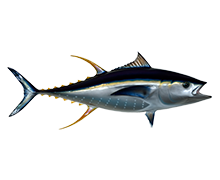 Atlantic bluefins are native to both the western and eastern Atlantic Ocean, as well as the Mediterranean Sea. A close relative of the other two bluefin tuna species—the Pacific bluefin tuna and the southern bluefin tuna.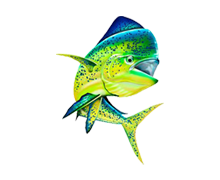 The mahi-mahi or common dolphinfish is a surface-dwelling ray-finned fish found in off-shore temperate, tropical, and subtropical waters worldwide. Also widely called dorado and dolphin.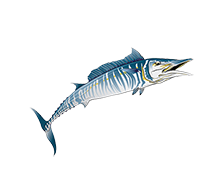 Wahoo is a scombrid fish found worldwide in tropical and subtropical seas. It is best known to sports fishermen, as its speed and high-quality flesh makes it a prized game fish.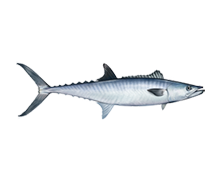 The king mackerel or kingfish, is a migratory species of mackerel of the western Atlantic Ocean and Gulf of Mexico. It is an important species to both the commercial and recreational fishing industries.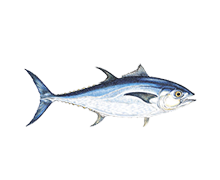 Bonitos are a tribe of medium-sized, ray-finned predatory fish in the family Scombridae – a family it shares with the mackerel, tuna, and Spanish mackerel tribes, and also the butterfly kingfish.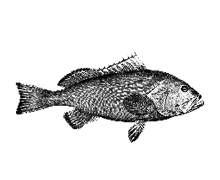 Groupers are fish of any of a number of genera in the subfamily Epinephelinae of the family Serranidae, in the order Perciformes. Not all serranids are called 'groupers'; the family also includes the sea basses.
The northern red snapper's body is very similar in shape to other snappers, such as the mangrove snapper, mutton snapper, lane snapper, and dog snapper. All feature a sloped profile, medium-to-large scales, a spiny dorsal fin, and a laterally compressed body.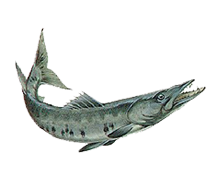 A barracuda is a large, predatory ray-finned fish known for its fearsome appearance and ferocious behavior.
Marine grouper found more commonly in northern than in southern ranges. It inhabits the coasts from Maine to northeast Florida and the eastern Gulf of Mexico.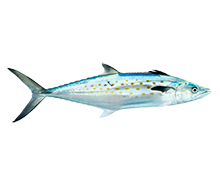 The Atlantic Spanish mackerel is a migratory species of mackerels that swims to the Northern Gulf of Mexico in spring, returns to south Florida in the Eastern Gulf, and to Mexico in the Western Gulf in the fall.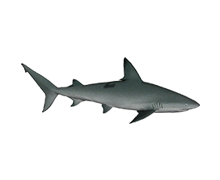 Sharks are a group of elasmobranch fish characterized by a cartilaginous skeleton, five to seven gill slits on the sides of the head, and pectoral fins that are not fused to the head.